Letzten Samstag habe ich noch «Werwölfe von Düsterwald» gespielt. Heute nach dem Vollmond habe ich einen Brief von «The Wolfman» erhalten: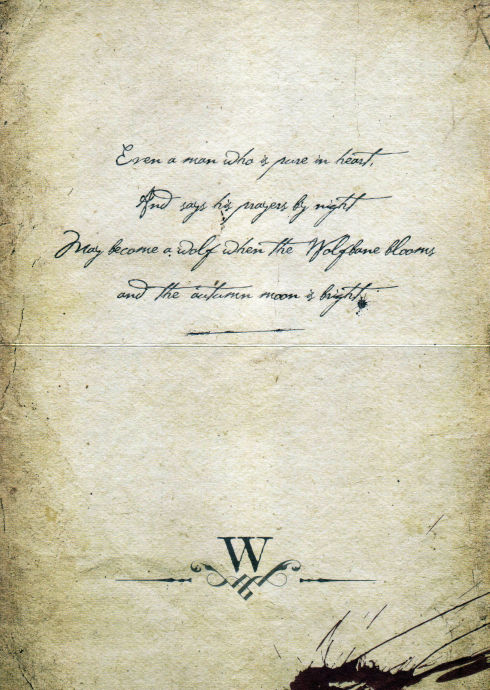 Even a man who is pure in heart,
And says his prayers by night
May become a wolf when the Wolfbane blooms
and the autumn moon is bright.
Schreib einen Kommentar
You must be logged in to post a comment.